Antique Coffee Grinder General Country Store in Seward Nebraska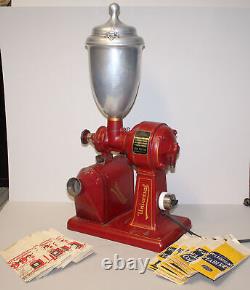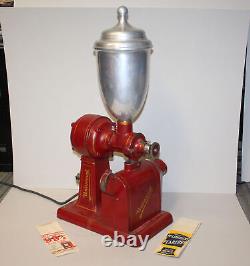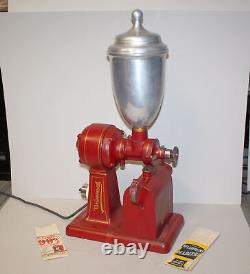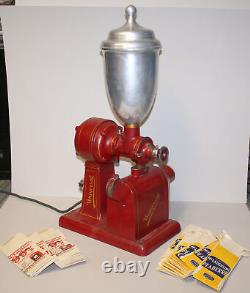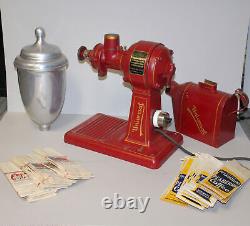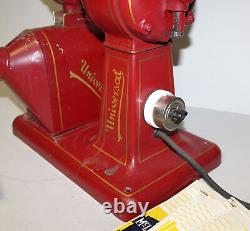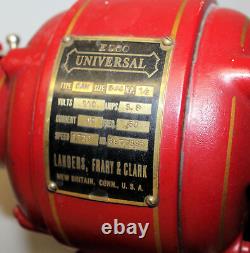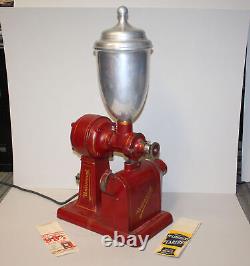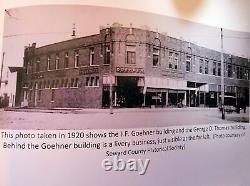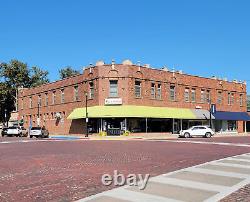 Bargain John's Antiques has been in business in the same location for 50 years. We specialize in American Antiques from 1840 to the 1920's. Quality that has been our mission statement since we began. This is a very nice Coffee Grinder in great condition.
Red paint really nice with gold pinstriping. Made by Universal - Landers, Frary and Clark - New Britain, Conn. Working condition with several settings' coffee can be ground. We even have several of the old coffee 1-pound bags with advertising of McLaughlin's Coffee that held the fresh ground coffee. In 1884 the second Goehner block was built at the corner of Sixth and Seward when Fred went into the hardware business.
Fred tended the hardware store and Peter continued in the general merchandise business. It was one of the first stores in the country to sell Lee overalls. Peter Goehner blended a special coffee that became a noted product of the store. The coffee was hand-ground into the 1960s.
Please contact Bargain John's Antiques with any questions that you might have. Bargain John's Antiques Inc. Is a family owned and operated Antique Store that has been in operation since 1968 in Lexington, Nebraska. Our inventory will represent some of the finest antiques of this period.
A place where you can deal and be assured that there are NO REPRODUCTIONS! Our shop is located just 2 miles north off of Interstate 80 in the Central part of the state. We are open Monday - Saturday 9:00 - 5:30 and Sunday 12:30 - 5:30 Central Standard Time.
We are offering several unique and top-quality items. Look thru our listed items to get a better look. At the quality that we offer!

---