Antique Coffee Grinder1800s Ottoman Empire Original Bosnia Rare Balkans Handmade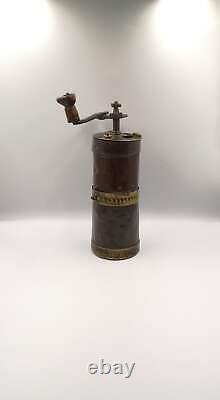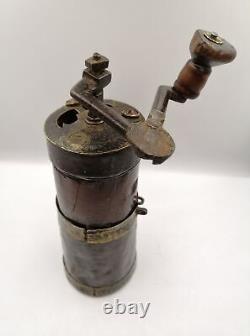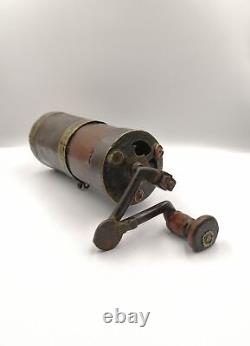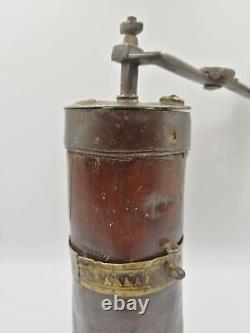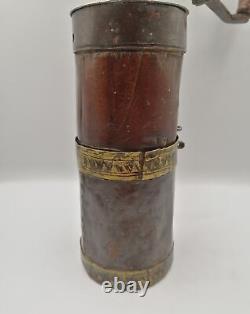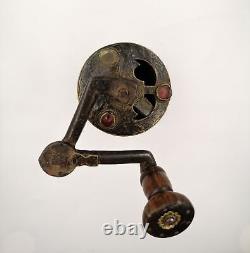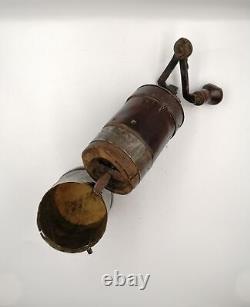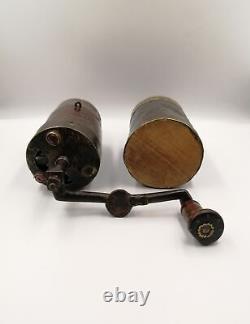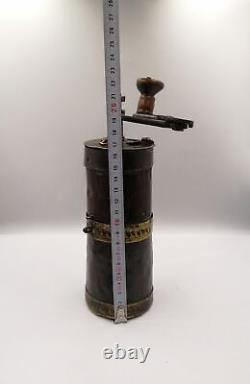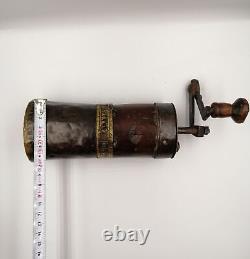 Antique Coffee Grinder, 1800s Ottoman Empire, Original, Bosnia Craftsmanship, Aged, Stylish, Active, Rare Item, Balkans, Handmade. We are here for your most special collection needs! Ottoman Period antique coffee grinder. It was made at 1800s. This is very rare item.
You couldn't find it easily. This antique grinder reflects Bosnia style. That is Balkans territory in Ottoman Empire. Upper side is wood and lower side is tin.
This item can be a good present for people who interested antique Ottoman items or antique coffee equipments. The product can be exhibited in a museum even as it is. There is some signs of ageing on item like superficial corrosion and tiny cracks. One of the 3 colored stones in the upper part is missing. There is a decorative plate piece on the corner where the handle is bent.
We think there was an ornate plate here when it was first made. Weight is 670 gr (1.47 pound). Height approximately 23 cm (9.05 inch), width approximately 7 cm (2.75 inch). Please get in touch if you have any questions.

---