Antique Parker National Coffee Mill Model 402 Wood Box Hand Crank W. Geared Lid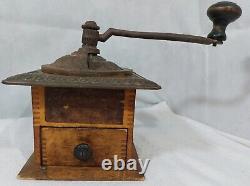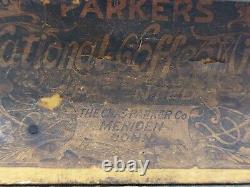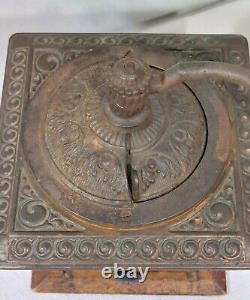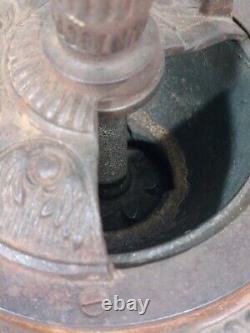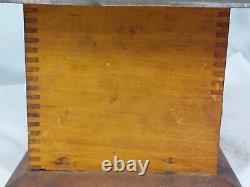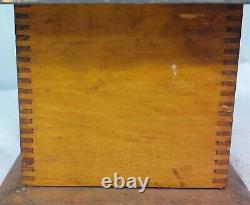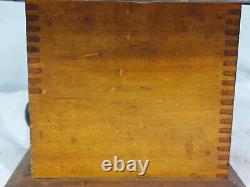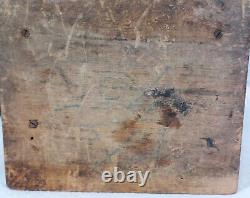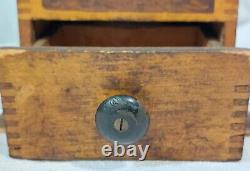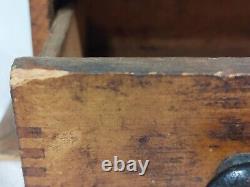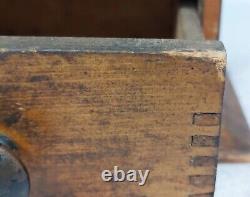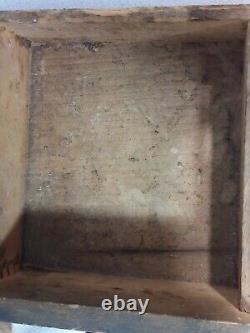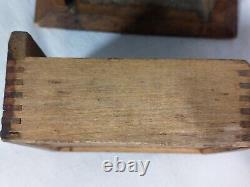 This antique coffee grinder is a true gem for coffee enthusiasts. The Charles Parker Company produced this original National #402 model in the late 19th century, making it a rare find. The grinder features a manual hand crank, portable design, and a removable container for convenient use. Crafted from cast iron, steel, and wood, the grinder is built to last. Cast iron top plate, hopper, and handle. Wood box and drawer material. The matte finish, brown color, and American style add to its antique charm. The dovetailing on grinder box and drawer is quite intricate.
Has the original label on front of the box that is still readable. Measuring 10 inches in height with top of the handle, 6.5 inches in depth and width, and weighing 1.5 pounds, this coffee grinder has a capacity of 8 ounces.
The bottom of the box has marks on it and quiet a few scratches but no cracks in the wood. The drawer has nicks at both corners top front. The cast iron plate has some rust on it. In need of a good clean and polish but all components present and functional. Get a taste of history with this beautiful piece.

---