Manual Cast Iron Coffee Grinder Home Kitchen Mill Vintage Antique Style Windmill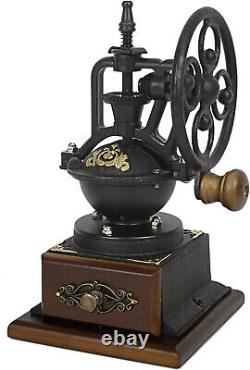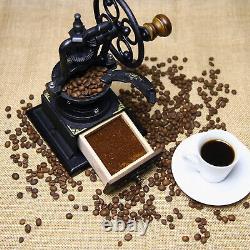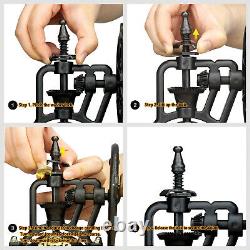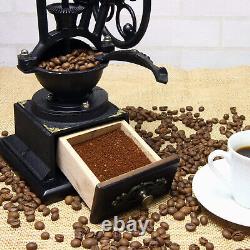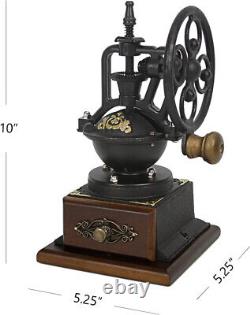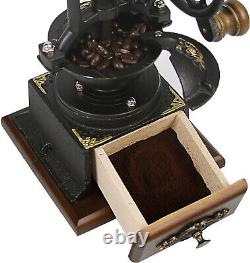 The crank wheel, bowl cover, and face frame are cast iron with a wooden drawer and base. The strut tower, turning gears, and shaft are plastic. The conical burr is ceramic. No electric plug is needed as the grinder is a manual operation.
Turn the crank wheel by the wooden knob to grind coffee and the wooden drawer will catch the grounded coffee for brewing. The ceramic burr grinder is adjustable for different grinding finesse. The adjusting instructions are shown in the product picture and included in the box. The grinder is an antique replica item. The vintage style is referred to this type of coffee grinder as shown in the product pictures and was taken by the actual product.
5.25"(L) x 5.25"(W) x 10(H) (Shown on product picture). Thanks for watching and have a wonderful day!

---