PEUGEOT JAPY FRERES No 2 Peugeot Coffee Grinder Cast Iron Late 19th Century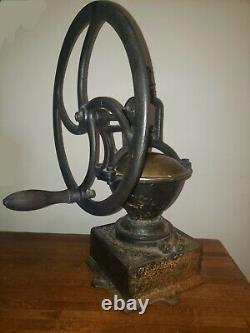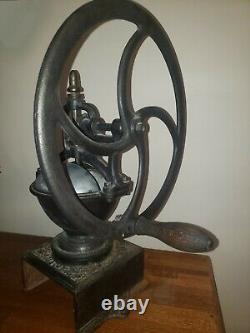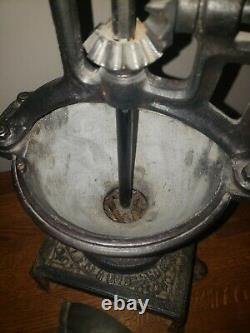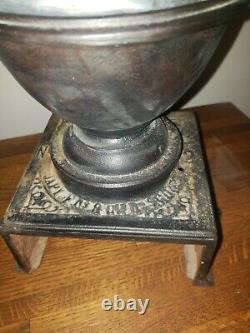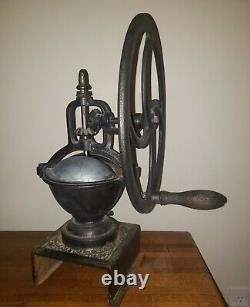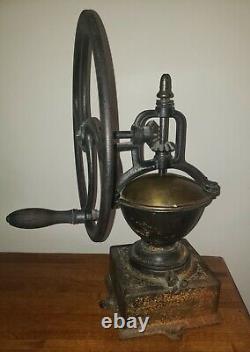 Large Antique Peugeot Japy Freres Coffee Grinder. In original condition, not painted, some rust. Grinder mechanism turns, but does not work from handle (seems it is not tight enough to turn the gears).
Cast Iron No 2 Model with grinder wheel and original wood handle. Movable top portion does not seem to attach as it should, but is included.
From the late 1800's and one of the very early Peugeot Freres grinders, with hard to find grinder wheel. Measures appx 20 tall from base to top of wheel.
17 from base to top of finial on grinder itself.

---