Vintage 1930's Rare Original Series Kitchen Aid A9 Household Electric Coffee Mil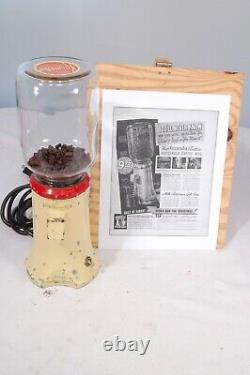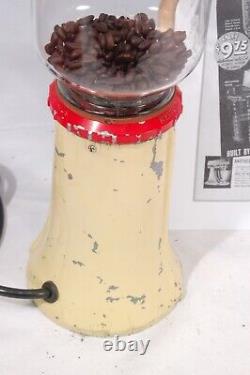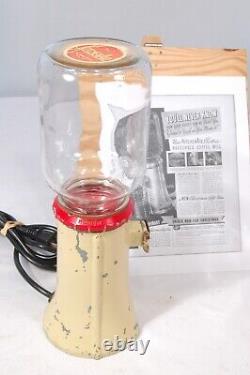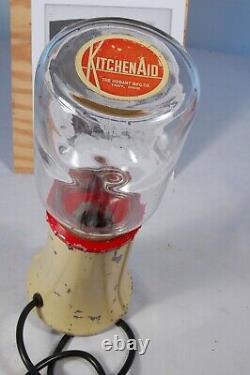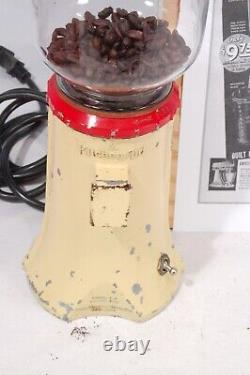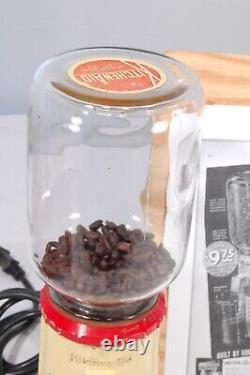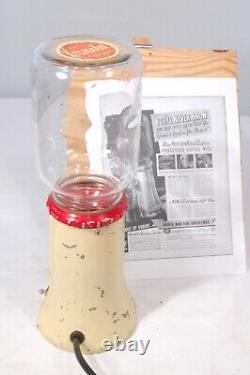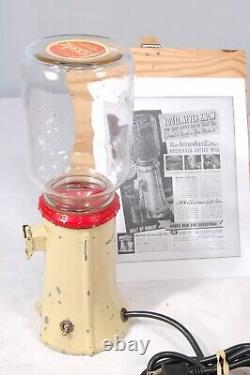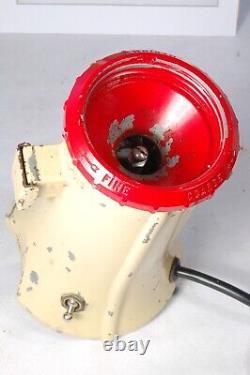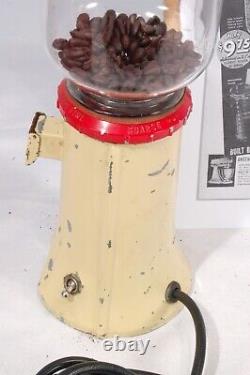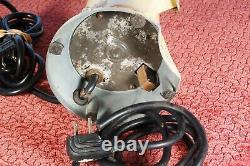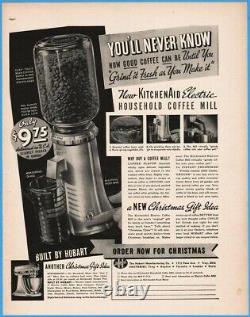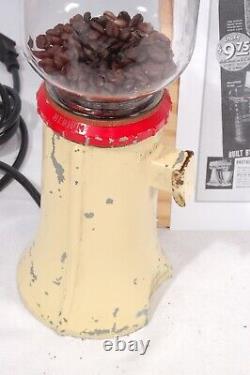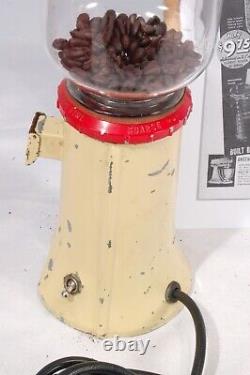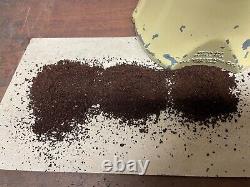 Vintage 1930's Rare Original Series Kitchen Aid A9 Household Electric Coffee Mill Grinder by Hobart. This vintage 1930's kitchen Aid A9 is rather a rare model to find. It appears to be the beginning model for this particular series of coffee mills by Hobart Manufacturing. In 1936 through the 1950's with some various versions also in the 1970's and. This particular model is one of the original 1936 versions with the glass hopper closed at the top (no lid) and displaying the round yellow & red metal embossed (raised Letters) kitchen Aid label. Research indicates this particular series began around 1936 and this is particular grinder is one of the original versions. Again this appears to be a rare version and one can establish this by searching on line for another one for sale which I have done and unfortunately been unsuccessful. This unit appears to be in working order however it is nearly 90 years old and may require some adjustments or servicing. It appears the electrical power cord has been replaced with a new one. The original cord that was on the grinder with its art deco style plug is included but is not serviceable and should not be used because of its deterioration and is in included only to show the original deco style plug.
The coffee mill is a vintage item and does show its age and use with paint loss, chips, scratches, stains etc. If you are a collector in this field this is a great find to add to your collection.
The pcture of the 1930's add shows this unit along witha a kitchen Aid mixer. Because condition is subjective please use the pictures to make your own determination as to condition as they are part of the description. This item is a vintage item and the electrical portion should be inspected by a qualified electrician before use. The only item/s included in the sale is the Kitchen Aid coffee Mill all other items pictured are not included in the sale unless specifically indicated in the description. All other item/s are for photographic purposes only. I make an attempt to describe each item accurately. The listings contain pictures and they should be referenced for you to evaluate condition. I'd rather you had the information you want now than be unhappy later. Photo Images of items may contain other items in the image that are not included in the sale. Unless the written description includes those items as being included in the sale they are not included in the sale. If you are unsure about what is included in the sale please ask before purchasing. Image colors of items are not accurate it and may appear different on various monitors. Items listed here are also listed on other on line sites for sale and are subject to prior Sales including local sales. I will leave feedback for those who take the time to leave me feedback. I normally respond to e-mails within 24 hours. If I can respond sooner with the answer to your questions I will certainly attempt to do so.

---